SATYR GRILL
1109 Cypress Ave, Ridgewood, NY 11385
Order now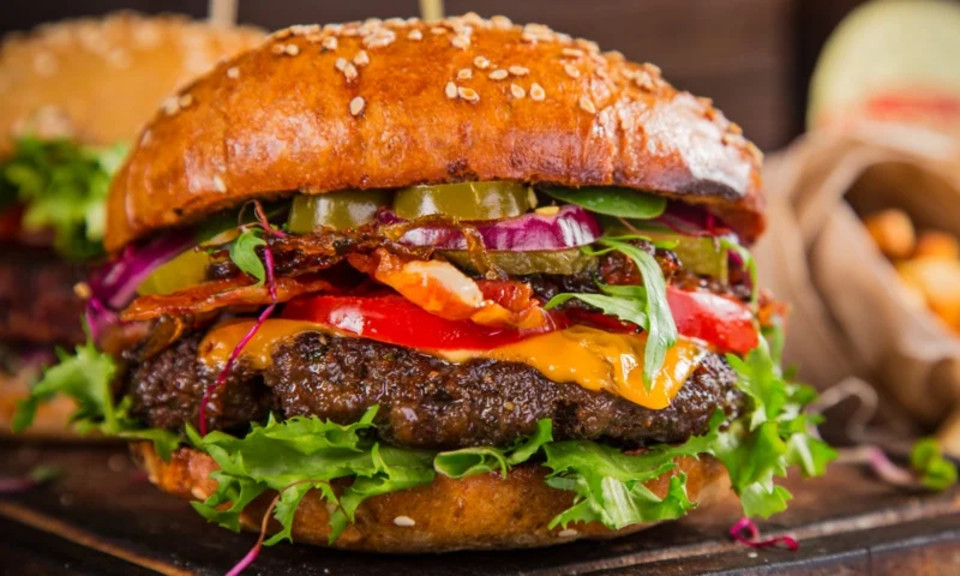 Pedro
Picked up my order and decided to eat in. Very clean and friendly staff. I also ordered wings with onions rings with a Greek frappe. The wings are oven roasted and saucey! the Onion rings crispy and plentiful. My girlfriend loved the burger at home. Fresh and juicy. The cajun fries are amazing as well. Will be ordering again soon!
Juan
Every time I have someone over u order from here, and anytime I just want some legit good food I order from here. Anytime someone in my house wants to eat something from here I look for these guys first. They are fantastic in every way on god.
Patricia
The falafel was nasty as can be. The bacon cheese burgers only the bacon was edible. The fries were so greasy and soggy they were nasty. Food was god awful.
Tony
Satyr Grill has the best tasting burger in queens, and the 2nd best burger in all of NYC. (Sorry guys, Brooklyn Beet Company in Bay Ridge has you beat!)
Richard
The food is just Superb. Never do I find myself disappointed when I order from here. Ever in the mood for pizza? Order here. Best in the area.
Nuri
Ordered for the first time at 5pm, i'm 0.7 miles away from them. Boy was I pleasantly surprised, the food arrived in less than 30 min (guess their long delivery times are based on busier times) , the philly gyro was hot and yummy, the banana iced coffee WAY better than anything I'd ever had in the neighborhood, and the delivery courteous. Will be ordering again for sure.
Basma
I have ordered chicken gyro with fries, the order came 30 early and the food was hot, delicious and you get plenty of food with a really good price. Fries were fresh, also the pita bread and lettuce. I also opened the bag to find a gift card that I will definitely use. I would reorder anyway regardless the gift card. So satisfied!!
Bob
Great food and coffee, always fast delivery. Delivery man once forgot a can of soda in a large order (bound to happen eventually) and without me even calling the restaurant, he came back with it and apologized. 5 stars: wish they were open later
Oscar
This place has fast become one of my favorite places to eat. Food is great, delivery person is friendly and food is delivered hot. Not to mention great prices. The chicken and lamb gyros are legit, and so is the thin crust pizza. Thanks guys!
Aaron
Delivery was right on time even though the driver gave a heads up that it might be late, super thankful for that. Food was great, I haven't had perfectly cooked falafel in ages.
About us
American, Dinner, Greek, Grill, Gyro, Hamburgers, Lunch Specials, Sandwiches
Today

Delivery: 12:00 PM - 5:00 PM

Delivery

Monday:

12:30 PM - 5:00 PM

Tuesday:

12:00 PM - 5:00 PM

Wednesday:

12:00 PM - 5:00 PM

Thursday:

12:00 PM - 5:00 PM

Friday:

12:00 PM - 5:00 PM

Saturday:

12:00 PM - 5:00 PM
Thank you for visiting our site, we are proud to be serving the community for over two years. At Satyr Grill, we strive for the best quality in our foods and coffee. It is our goal that every customer receives the best service, comfortable atmosphere and an enjoyable tasty meal. Try our signature homemade fresh regular and stuffed burgers, breakfast platters, tasty gyros, succulent wraps and paninis, brewed flavored coffees and espressos. During the summer, the private back yard seating area is open for those who love to enjoy the warm climate while enjoying their meal under an open sky. Satyr Grill has been quite busy in the film industry. Its been featured in a few long and short films. Hope to see you soon! Come And Enjoy Your Myth At Satyr Grill!